The Ram 1500 has long been a pillar of the truck market. The Ram brand is looking to cement its position with the new 2019 Ram 1500. Redesigned from the ground up, the newest edition of this popular truck will deliver a lighter, seeker body, improved performance, and an excellent suite of media and convenience features.
Drivers will also be able to rely on it to be a comfortable vehicle for the entire family. With seating for up to six people and the kind of spaciousness you'd expect from a sedan, the Ram 1500 is well-equipped to double as both a powerful workhorse and a family car.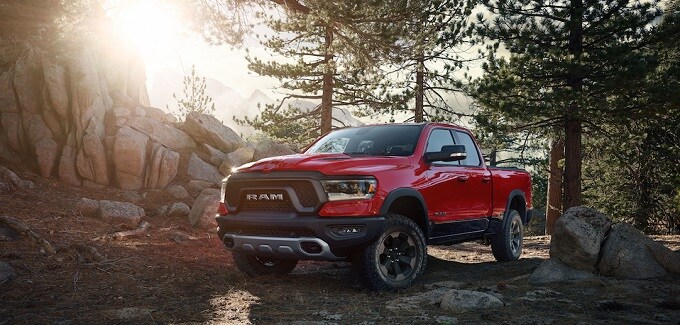 In fact, the new Ram 1500 might be many driver's top choice when they're searching for a family vehicle. In the recent Family Car Challenge hosted by the Greater Atlanta Automotive Media Association, the new Ram 1500 beat out a range of competitors to take home the Best Family Car award. It likewise won the Best Family Truck award.
"Our members were impressed with Ram 1500's combination of technology, functionality, drivability and family-friendly features," said GAAMA president Daryl Killian. "It's only fitting that the all-new 2019 Ram 1500 won our top overall award given how the 2019 Ram 1500 is loaded with well-thought-out features that are important to families: segment-leading fuel efficiency, impressive ride quality, clever storage solutions and a comprehensive infotainment system."
This actually represents the third consecutive year that the Ram 1500 has been honored by the Family Car Challenge.
To learn more about everything that the new Ram 1500 has to offer, drop us a line at Foster Motors in Middlebury, VT. Our dealership would love the opportunity to tell you more about this excellent model and the rest of our new vehicle lineup.